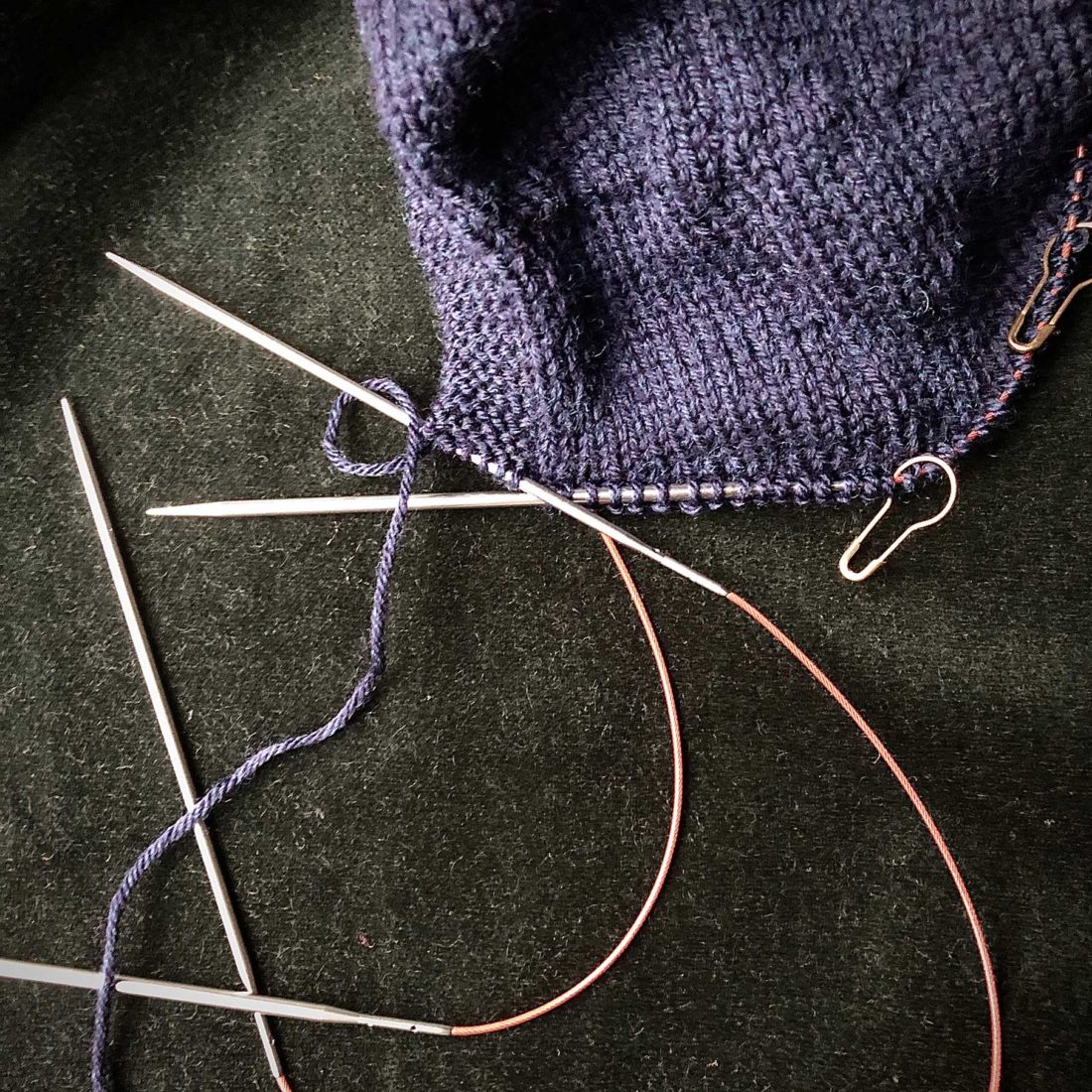 Tighter fit on Orbit
Some of us has a slightly smaller head, so a way to make the hat have a tighter fit is to knit the edge stitches on a smaller needle. Here shown with a 2 mm needle.
This is easily done by using a circular needle in the smaller size, leaving it hanging in the edge stitches while you work the rest of the stitches. This gives a firmer and more stable edge as well.
___________